RABBIT FACTS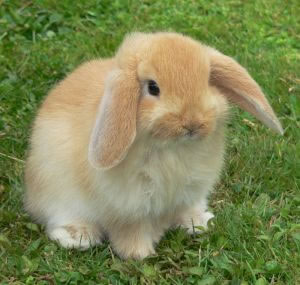 Rabbits teeth grow continuously through out it's life, about 1/2" to 3/4" per month.
When happy, rabbits will perform a series of jumps, twists, runs, or combination of all! This has been coined a "binky".
Rabbits can live 8 to 12 years
Most rabbits do not like to be held, they prefer to sit beside you.
Did you know a male rabbit could impregnate an unspayed female up to six weeks after he as been neutered.
Mother rabbits nurse their babies for approximately 5 minutes a day. The milk is very rich and the babies fill up to capacity within minutes. Mother rabbits do not sit on their babies to keep them warm. Baby rabbits are often "rescued" by well-meaning humans who think they have been abandoned. Fewer than 10% of these bunnies survive.
Rabbits young are born hairless, eyes closed, and helpless. Hares are born furred, with eyes open, and can hop minutes after birth.