ENVIRONMENTAL HABITAT REFORM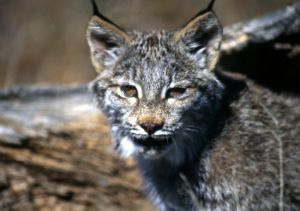 Despite setbacks, Colorado's lynx reintroduction plan proceeds.
The Colorado Division of Wildlife is planning to release 180 lynx in southwestern Colorado over the next five years. The next batch of lynx is expected to be released in the San Juan and Rio Grande national forests in Colorado this spring.
Of the 96 lynx brought to southwestern Colorado so far, 43 are known to be dead and 34 are still tracked by radio collars. Researchers say 53 could still be alive. In all, nine have died of starvation, six where killed by vehicles, six were shot and killed and some died of unknown causes.
In addition, the lynx, a type of short-tailed wildcat that weighs from 18 to 25 pounds as an adult, do not appear to be reproducing. Despite a recent legal challenge to the release program, state officials are proceedings with a $2 million plan to reintroduce 180 more lynx over the next five years.
"We wish we had a clear cookbook we could follow and be more assured of success. Unfortunately, we use what we can, and that's adaptive management." -Rick Kahn, Colorado Division of Wildlife.