Another Saint Francis Friend...
Samuel came here all the way from Indiana. He is a clever shy little guy. Every night before bed he gets a special treat of Canine Carry Outs. Samuel really likes them and his stuffed toys that he sleeps with.
Name: Samuel

Breed: Arctic Blue Fox

Sex: Male Neutered

Birth: 2001

Sponsors: Janice Carnahan


Samuel peeking out from behind the tree and under the hay!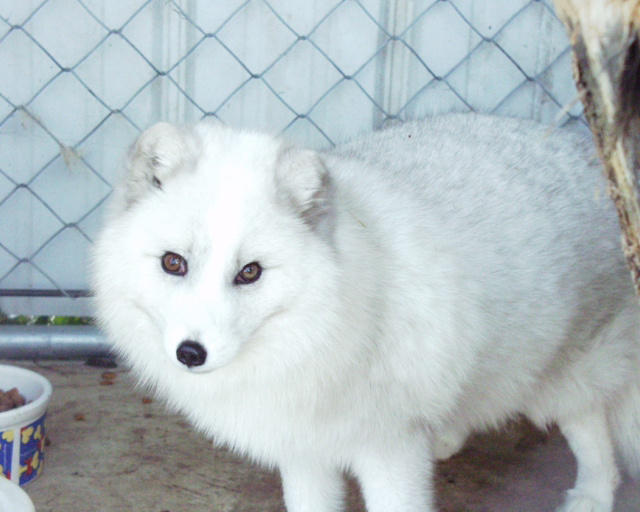 Samuel is growing his nice warm winter coat already! (November 11, 2004)